It's Friday. I have been meaning to get back over here and blog all week. I have been a slacker :)
My static group and I had a insanely fun run of some of the 3rd tier tombs quests this week. I had some issue with my puter but I managed to be there for most of it.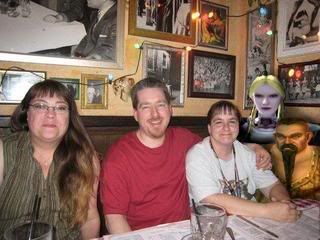 Thats is my static group... some of us were at gencon and we are having dinner... additionally one of my friends has a brilliant wife who photo shopped the rest of the crew in here... ROFL... I love this pic!
I have been complaining for a week or so about how my keyboard was giving me heck and that I could only hear out of one ear on my headset. It was beginning to drive me bananas...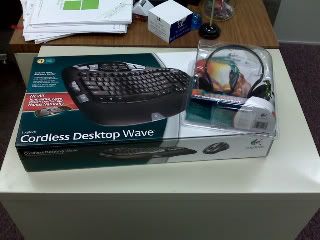 and then a box showed up for me on Wednesday from my hunny with a new keyboard and headset in it. I adore that man. This is new keyboard is fabulous. It's a wave. It has a little bit of a well wave in it and it got soft keys and programmable buttons I will never learn to program but its fabulous.
Course I installed it just before static group. Ergo the computer problems that plagued my one real night of gaming this week. *sigh* I ended up restoring the computer to an older point and just going on with life.
I haven't gotten in much gaming time. I keep meaning to, but things seem to busy. Then I stop to look back and I wonder what in the world I have been busy with.
DDO and I have a date this weekend though. I need to get out there and slay some kobolds. I also have a BBQ with friends, laundry and pre-packing nonsense to do.
I remember life being rather sedate and boring before the Navy...
I blame Zeff for all of this :D
And its a good thing.
The new Forgotten Tales is out... I am including it below... and I am even on time with it this week.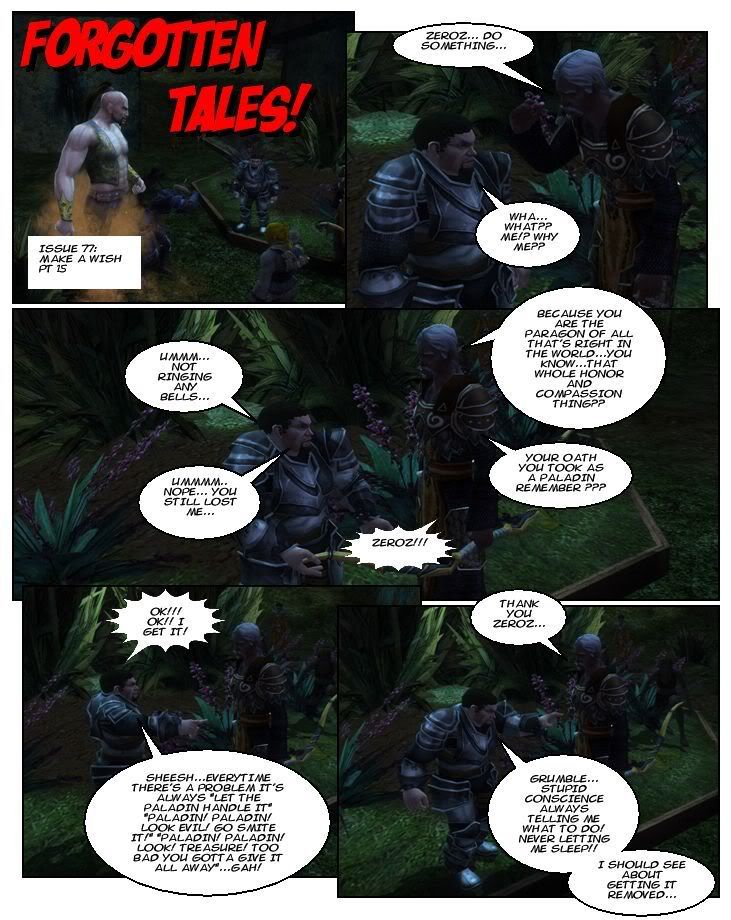 I am reading the Drizzt books atm. I am on... The Crystal Shard now. I need to bone up on my Forgotten Realms a bit. Zeff is sooooo geek on DnD I feel like a n00bsauce. He was pricing all the 3.5 books he is missing from his collection last night. I am scared.
Wedding stuff goes ok. I have thoughts running around in my head all the time. LOL... I need an informal dress and a formal dress. I have kinda picked out the formal one. I need shoes, I need a purse, I need a veil... I need someone else to do all that girly stuff for me so my head doesn't pop off.
Anyways... I am off to pretend to do some work. I hope everyone has a fantastic 3 day weekend.
GAME ON!