YAYAYAYAYAY... I was about to despair of having any pink items in Age of Conan and then BAM... the boys, who are powerleveling like mad and leaving me in their dust, found me pink robes...
Look at the pretty Pink robe... and my drinking cape matches it perfectly... It doesn't have the best stats on it, but that alright... it's PINK!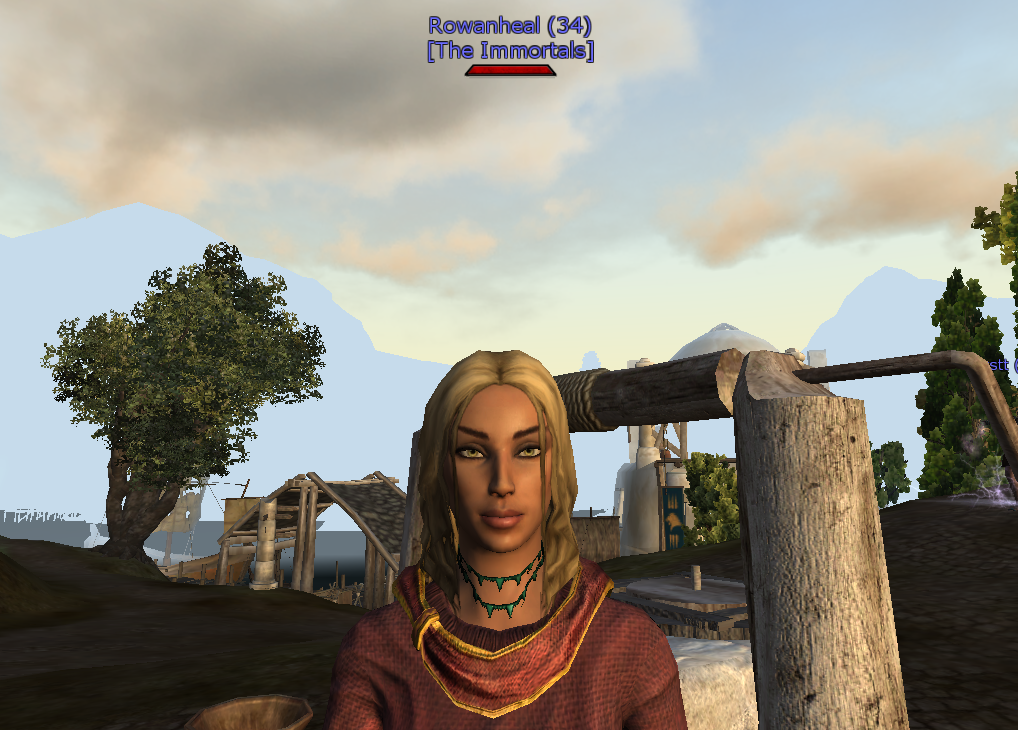 I am still loving the game. We put down the plot for our guild city this week and I have been gathering resources like mad. It's an expensive undertaking and time consuming. Personally I think I like it this way.
The game still has bugged quests. We spent about 2 hours waiting on a spawn on Sunday. We still had fun since we were all grouped together and killing things, but still, 2 hours on a broken quest feels crappy.
I am almost lvl 40 now. Experience wise the game has slowed a bit and you are going to need to group to get things accomplished. Maybe thats because I am a clericy character, but I am finding I take a lot of damage really fast and can't keep from dying when I am on my own.
I have my static group tonight in DDO. I am excited since he new mod dropped today. Monks are going to be live and the invasion has begun. New raids, new UI options, quivers, collectibles... so many fantastic fixes.
Summer has finally breached the Northeast. We are going to be in the 90's over the weekend. I miss the heat. I grew up in it down South. One thing I like about where I am now is I have 4 seasons. I get to enjoy all of them equally, and while summer is not my favorite season, fall is, I find I am looking forward to shorts, tank tops, flip flops and ice cream from the little stand in town.
Everyone has been out in their gardens or walking the dogs and the tennis courts are back open and boats are out in the water. Soon all the summer festivals will start around here and my time ingame will be shorter as I get out and do the movie nights, historic home and garden tours and fireworks shows...
I am off to kill a few more beasties in Hyboria before patching my computer for DDO...I can't wait to go play in Stormreach. I am finding I miss it.