I had a FABULOUS surprise late Saturday night in DDO.
I got a tell from +Silthe...
I about fell over in shock.
It seems he was coming to say thank you to the DDOcast members individually and give us all a token of Turbines appreciation as part of a new player reward program.
Look at it :)
Here is the stats...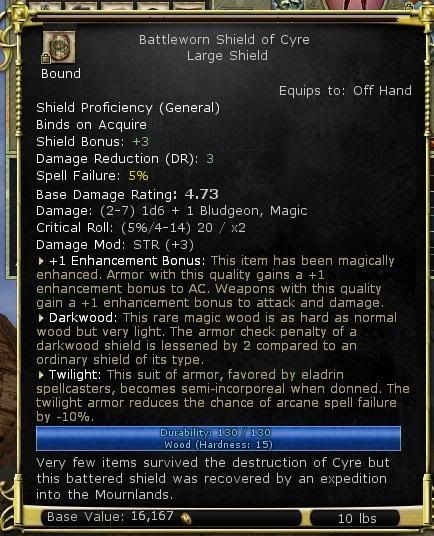 I am sooo stoked about this. I am unbelievably excited to be carrying this around town.
Also, just a reminder... the new podcast is up. You can listen here.