Good Morning.
Yes, I realize its Tuesday. Yes I am grumpy. :)
So, I spent some time yesterday revamping the blog page. I am hoping the changes I have made are more eye pleasing. I changed it to 3 columns, made some subtle color changes and moved things around. Let me know what you think.
I stayed up for the event last night. WOW! I had soooooo much fun. I really think it's because my guild on Ghallanda rocks. Well that, and a couple of my guildies couldn't make the jump on the obstacle course and we all howled like hyenas cheering them on for the hour and half it took between the two of them to get up there.
Here are a few pics of last nights fun!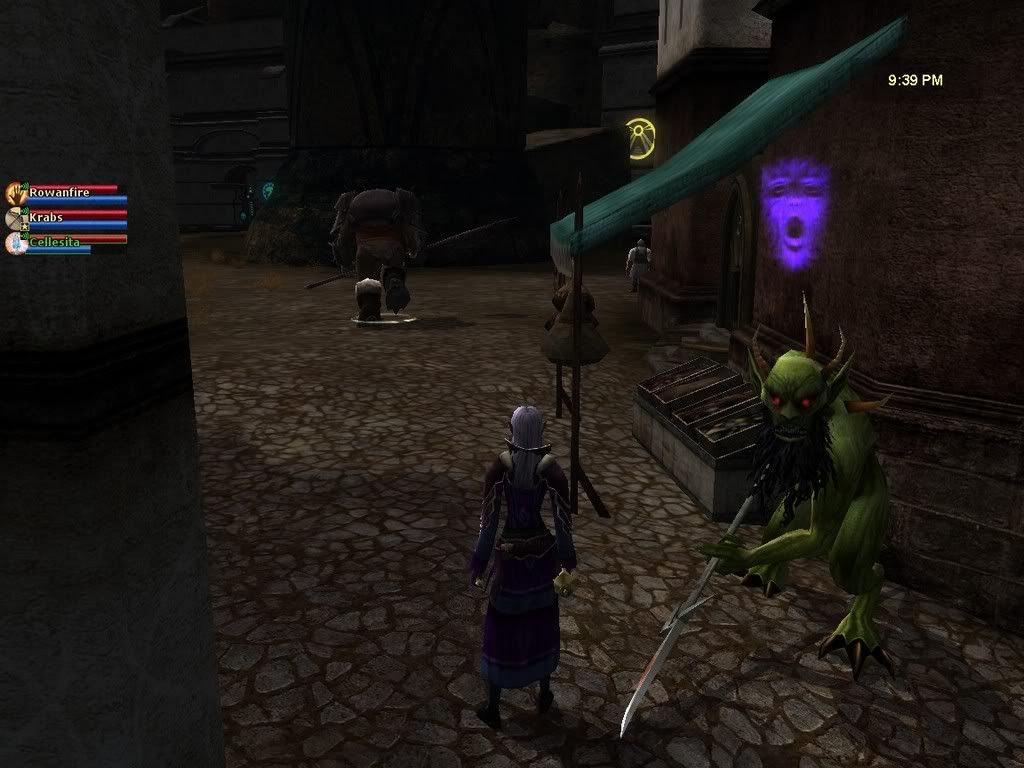 I just loaded into the marketplace when a devil and an orthon showed up. I was so shocked I forgot to cast at them! Good thing I have a fearsome robe on :)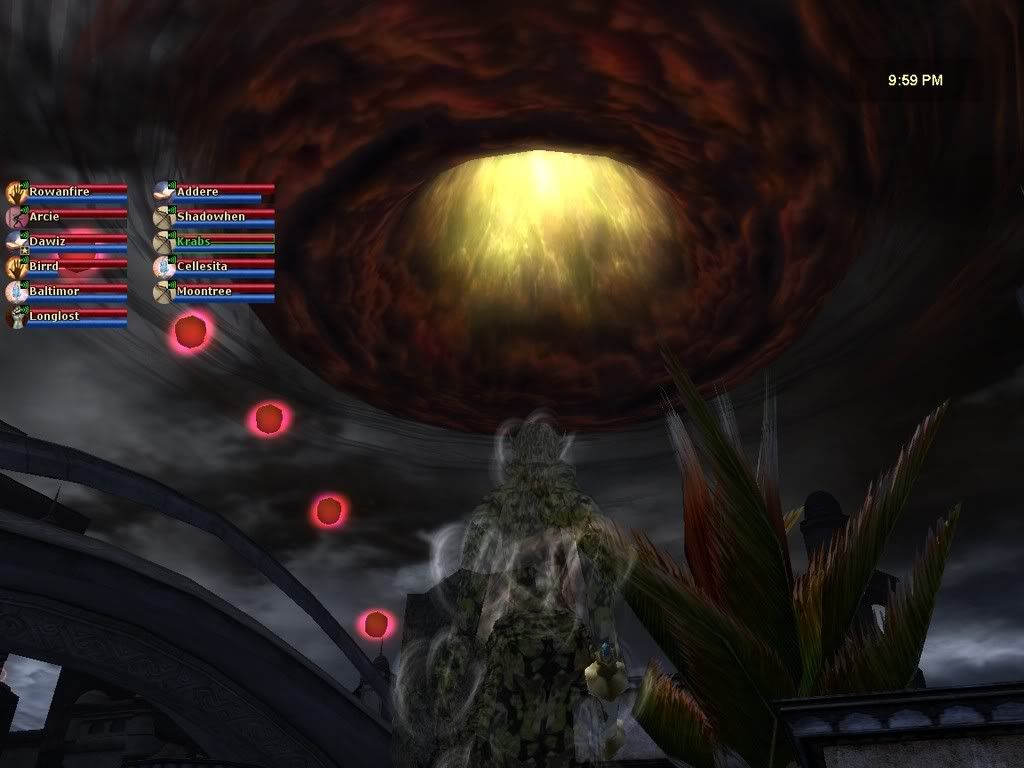 This portal showed up over the marketplace tent!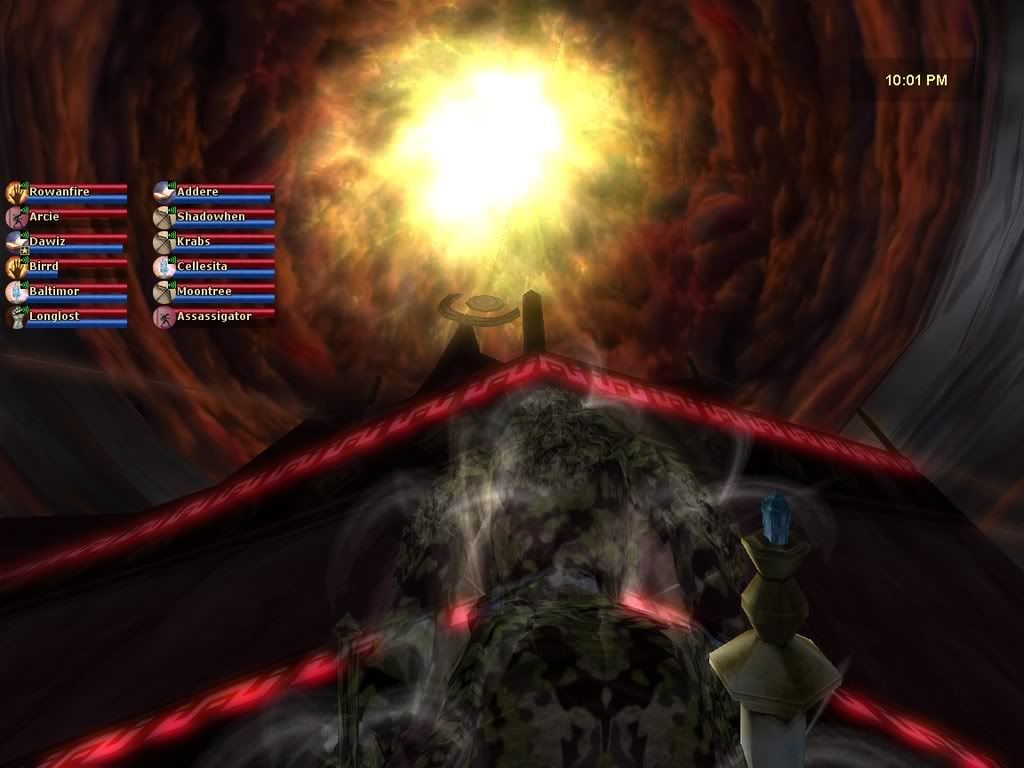 Alright, so I will admit, I wanted to see the marketplace tent get sucked up! :D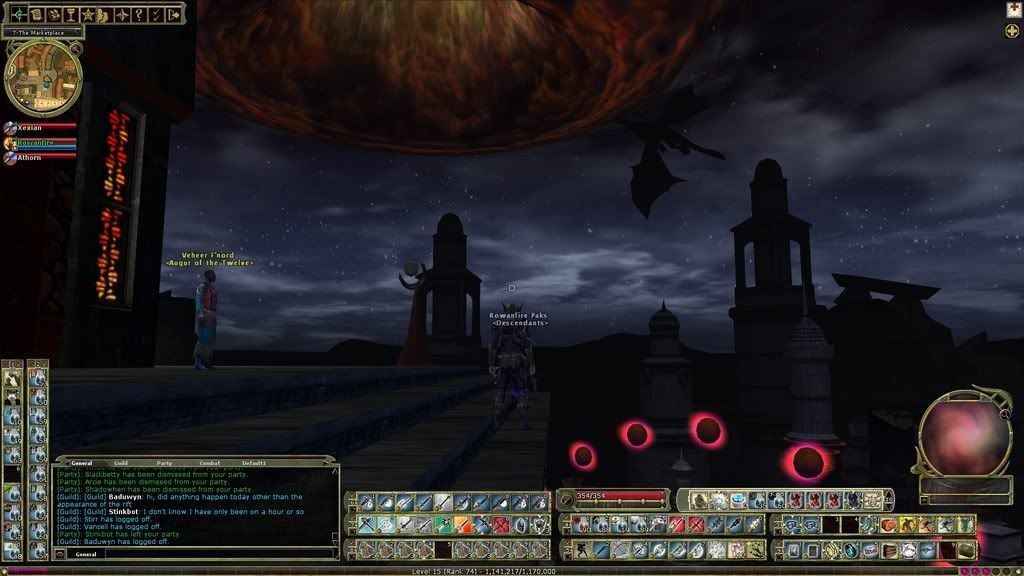 This has to be the coolest picture of the night though. A guildie of mine Xexian and I caught sight of the dragon flying over the marketplace. His fingers were faster than mine and he caught this screenie!
For those who have been missing some of this, Bnotorious over on the forums has put together this short video of all the event fun on Day One! Watch and enjoy!
So tonight is my static group. I am hoping to get all of us together to make a run on the event and laugh at each other as we try hopping and killing and generally having some fun.
Oh, I ended up with 103 tasty hams in my backpack :D I can't wait to go try and make some Tasty ham oil and see how stinky I can make the Eldrich Device :)
Hope everyone has a good day.